Dispatches |
December 03, 2012
Duotrope Digest Announces Fee-Based System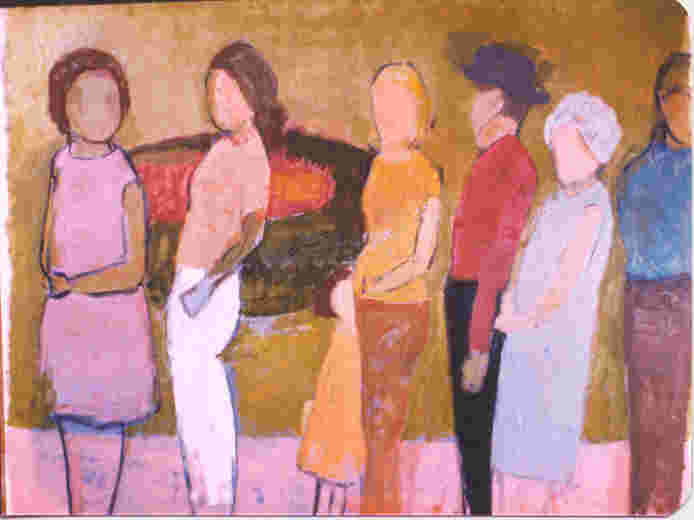 Over the weekend, Duotrope Digest, the online resource for writers seeking publisher information and statistics, announced that as of January 1st, their service will no longer be free. Since its inception in 2005, Duotrope has posted regular reminders on its webpages and through its emails about the cost of running the website. They have asked its users to make small donations in order to help fund the project, and there is a monthly reminder on the right hand side of its pages asking for donations. Apparently, this was not enough to sustain Duotrope. You can read the official statement of their policy change on their website here.
Response to Duotrope's decision was mixed. Supporters of Duotrope's decision argue that the site has been providing a valuable service that wasn't receiving any financial support (Duotrope claims only ten percent of users who have ever used the cite have donated even once, a staggering low-level of support) and this is a reasonable move in order to remain in operation. Others have said that the information Duotrope provides is easily worth the subscription rate. In January, a user can access the site for $5 per month or purchase a yearly subscription for $50.
Opponents–and there are some writers furious by this decision–note that, once again, the literary community is dumping its costs back on the writers, who frequently shoulder the financial burden of contemporary literature. Several cite the high cost, suggesting that a yearly subscription of $25 or $30 is more reasonable.
Historically, Duotrope has been opaque. I don't know who is behind Duotrope. For years, they were against magazines that charged a fee for accepting online submissions, only storing data for these transactions within the last two years. Duotrope also recently contacted editors of several literary magazines to inform that their magazines would be removed from Duotrope's site because their submission guidelines are on a third party, such as Submittable. Naturally, not one editor liked having any outside party dictating how her or his magazine should operate. No financial information has been provided about Duotrope, though they are of course under no obligation to do so. And this new subscription service was announced on a Saturday morning, a convenient time to dump unwanted attention.
I have long been an advocate for Duotrope's site. I tell my writer-friends and students that Duotrope is a great resource for learning about specific markets, filtering your search criteria, and seeing what are some comparable markets to a given magazine. For Carolina Quarterly, one can see that people that submit work there also submit to Crazyhorse, Tin House, and AGNI; further, people whose work has been accepted have also had their work accepted at Third Coast, The Missouri Review (hooray!), and Southeast Review.
Why hasn't Duotrope charged literary magazines for their listing? Because we'd refuse. We receive thousands of submissions every year. We don't need any more. And we don't need to pay to be listed when our magazine is already listed in thousands of print and online resources for free. There is absolutely no incentive for us to pay for a listing.
So, the value of Duotrope is for the writers, not magazines. While the data collected at Duotrope is unique, the service they provide is not. While I currently use their Submission Tracker system, I don't use any other services on their site. I don't particularly need to know how fast a given magazine responds to my work. Years of experience already tells me who takes two months and who takes four months to respond to a submission. Most of the data and filters, while useful tools when I was first starting out, aren't useful to me any longer.
Which suggests that the bulk of the cost of this new subscription service will be on the backs of novice submitters, and likely, novice writers.
There are plenty of other good services for finding where to send your work. One is the CLMP Directory, which can be located here. Another terrific source of information is the Creative Writing Opportunities Listserv (or CRWROPPS, as the kids call it), run by the poet Alison Joseph, which you can join here. Alison provides a daily (or almost daily) email with writing contests, job opportunities, the opening of reading periods, and other relevant announcements.
Another terrific resource is NewPages.com, run by publisher Casey Hill since 1999. Like Duotrope, there is a process for getting listed on NewPages. While there isn't a Submission Tracker like Duotrope, there is everything else: basic info and guidelines for literary journals, direct links to a publisher's website, magazine reviews, book reviews, and e-newsletters. While there are clearly many areas were both organizations overlap, the key thing to remember is that both work toward providing better information to the writing community.
But NewPages provides better service. To cover their costs, NewPages sells advertising. They also offer publishers the opportunity to buy direct mailing packages sent to MFA programs. They've created a webstore to sell literary magazines. Their emails are friendly, supportive, and timely. Taken as a whole, NewPages looks on both sides of the equations–writers and publishers–and work to make the best relationship for all involved.
What value, really, does Duotrope add? As author Matt Bell pointed out on his Facebook, setting up your own submission tracker in Excel (or Google Drive) takes about five minutes. Fair or not, Duotrope's service has been free for almost seven years–why would a writer pay for it now?
On their website, NewPages states that "first and foremost (we) are a portal for recommended reading." Over the years, NewPages has expanded what it offers to its audience, but it hasn't every lost sight of its core mission. Has Duotrope lost its direction? If only ten percent have freely given to them over the years, is a subscription service really going to work? I'm skeptical. I wish the Duotrope team all the best with their service, but I'd be awfully surprised if this business model works in the long run.
Follow Michael on Twitter: @mpnye