Dispatches |
April 26, 2013
Reflections on the Working Writers Series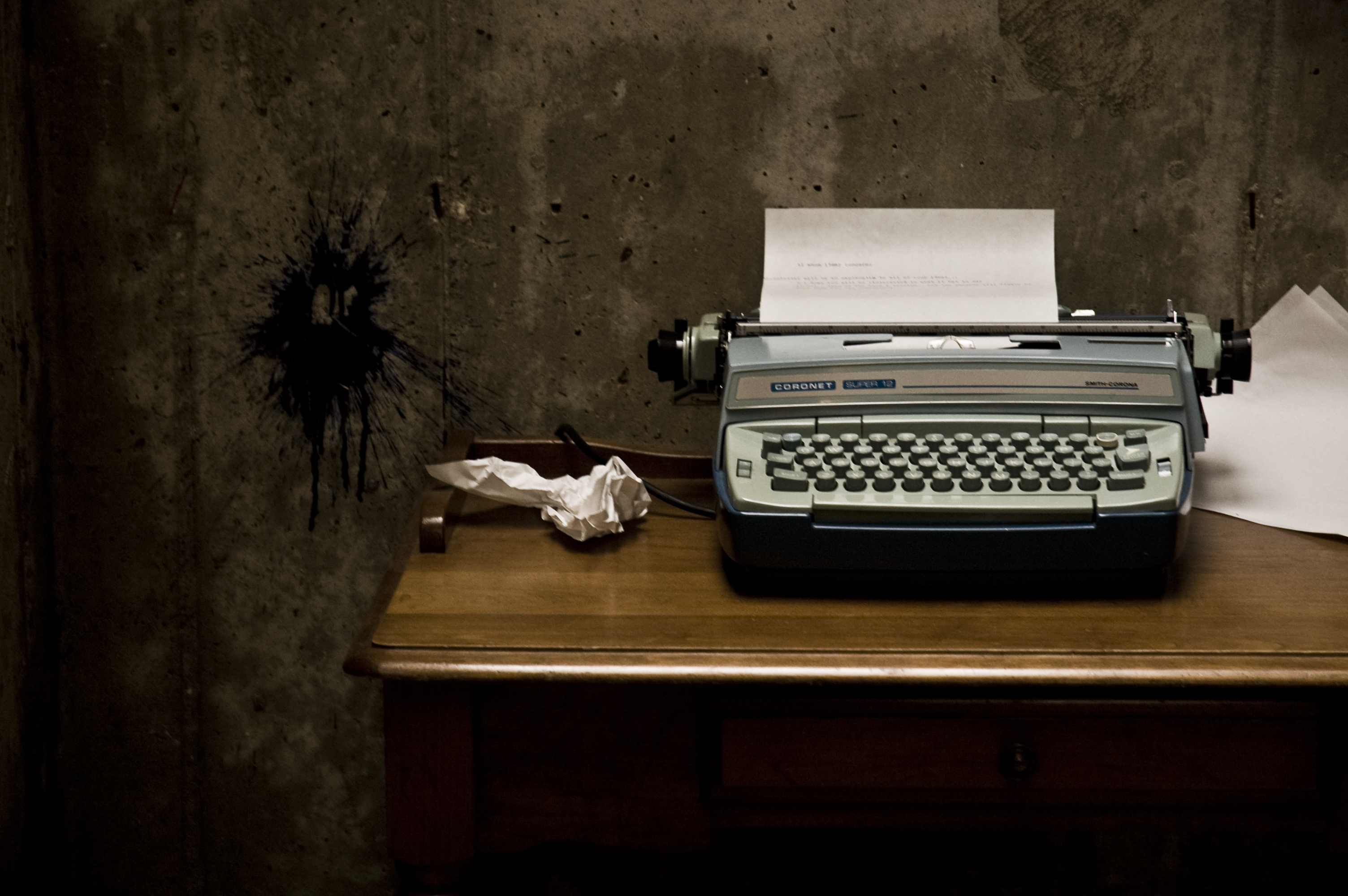 It seems like bad news rolls in like a storm: The closing of Mudlucious Press, which has produced some of the most beautiful book designs I have ever seen, followed quickly by the closing of the Red Ceder Review out of Michigan State, a journal that published my favorite story by our own Michael Nye. Often, it feels like we're waiting for the next death knell, the next closed doors for places that seemed stable. This weakens our belief in the sustainability of the industry. But no one is really in this for the money; yet, once that runs out, where do we have left to go?
When I took on the position of Social Media Editor at the Missouri Review, I only had vague ideas of what I would do with the role, but I was certain that whatever I did, or wrote about, would have to be in service of other writers. I was also terrified of it turning into a weekly "what does Alison have on her mind", which is what that miserable livejournal whose password I've forgotten from when I was fourteen is for.
In High School, that odd awkward hair period, I took a creative writing class because I liked to read, and thought I might like to write. After turning in a miserable story about a father and his son discussing the loss of their wife/mother over pancakes, my teacher placed it in front of me and told me I should get it published. Okay, I said. I should have asked how, where? How does anyone actually do this? Instead, I threw the story out and assumed I would never be privy to the secret. I assumed you had to know someone.
In undergrad, I had no idea that people actually pursued creative writing as a degree, or as a lifestyle beyond romantic stories of the Algonquin Round Table. I was won over by those cheery images of lawyers who wrote their novels on the train into their office, or underground revolutionaries who penned their works in beautifully furnished rooms, sharing them with one another, becoming respected, taught in schools, after they had died. That this is a disciplined art, accepted and nurtured at the University, was odd to me. I thought the creative writing classes were there for people who liked writing, and people who hated writing but enjoyed easy grades.
My mentor, William Jablonsky, author of The Indestructible Man (Livingston Press) and the delightful and heart-crushing steampunk (or is it clockpunk?) novel, The Clockwork Man (Medallion press), encouraged my writing. Not only that, but he informed me that people actually go onto grad school to pursue the craft. Holy. Shit. Late-teen mind blown. In his class, we read literary magazines and reported on them, discussing aesthetics and how to submit our work, and more importantly where to submit our work. He believed in us, he believed in me, and has been endlessly encouraging in all those moments when I thought I would fail, and grounding me when I thought I could do anything.
It was odd  that anyone would assist me in this fashion. I have had professors and mentors who would write extensive comments about my grammar (still awful, after all these years, friends) but refuse to meet with me to talk about my stories in any depth. I have had people who have had innumerable success take my work and rewrite it in their own style and language, and tell me to imitate until I was a carbon-copy. The implication was that my own voice was not the correct one to tell my stories, and I should cover myself in a writers-drag, and tell the stories that they thought were acceptable, in the voice that flourished their own success.
In so many ways, I believe that the ideal of the writer outside of community is romantic and entirely false. Even if we are outside of the MFA circuit or the NY scene, we are sharing our work with one another when, at the very least, we submit to magazines. Someone is reading your work. Someone is thinking critically about your work. Someone is deciding if your work will best represent the aesthetic mission of the magazine. When our presses go under, when our journals go under, that's when our community grows smaller. It might be easy at those moments to turn our gaze inward and despair of the future of our own work, but it is our neighborhood that is at stake. As if often harped, there is no money in this industry. We are not driven by profit. We can afford to help one another.
This ideology is what formed the Working Writers Series. Originally, I wanted to call it the Struggling Writer series, but clichés are awful, and I thought it potentially might be taken as a pejorative. It also implies that those who have proverbially made it do not struggle. Craft is struggle; what writer of worth does not worry over their sentences?
With this series, I wish to give a platform for those who may not have had a Jablonsky in their career, or those whose writing life has not been spotlighted. It has been such an immeasurable joy to speak to writers, often in the same position as myself career-wise, who are writing, working, raising a family, writing, volunteering, critically examining their lives, writing. In a lot of ways, the writer who has yet to make it can look more clearly on the omnipresent rejection of submitting, because we face the reality that another acceptance may never come, and there is nothing but our own passion and desires to fall back on.
These are the writers I want to talk to, and these are the writers I want to read about.
We must be the sustainability of our industry.
If you want to be a part of our Working Writers Series, and you fit the (somewhat) arbitrary definition: no book, no major awards, maybe a few publications, maybe many, maybe none at all, then we would love to hear from you. Shoot us an e-mail at TMRWorkingWritersSeries@gmail.com and tell us a bit about yourself.