Dispatches |
July 20, 2016
Summer Reading: Dirt and Drama
Today, The Missouri Review presents the ninth installment of its Summer Reading series, designed to provide recommendations for summer reads from authors and Missouri Review staff members.  This week's installment comes from two authors whose writing is featured in the Summer 2016 issue. Charles Harmon, a newcomer, makes his fiction debut with the comic story "Somewhere Else," and Peter Cooley, whose poetry we first published in 1978, has work in our pages for the fifth time in thirty-eight years.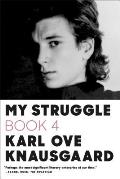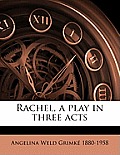 I teach drama history for a living, and I am scheduled to teach three new courses next year, so I've been plowing through  a lot of plays from the early twentieth century these past few weeks. One that
I am recommending to people–it's not forgotten, exactly, but lots of
people haven't heard of it–is  Rachel, a Play in Three Acts by Angelina Weld Grimké.  It was written in 1916, and it's about a family that has moved north in the aftermath of having the father of the family lynched.  As they try to put their lives back together, they struggle to maintain psychological barriers between themselves and the new, urban world around them, which, although it provides a greater measure of physical safety to them than they knew in the south, still does its best to grind down their self-esteem in a million little ways.  I think it's great.  What's not so great is how relevant to the contemporary US the play still is. 
Once I get my courses all set, and in a completely different vein, I'm going to read the fourth volume of Karl Ove Knausgaard's My Struggle.  That'll be my reward for being such a responsible citizen and getting all ready for the next school year!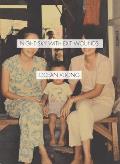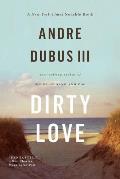 For my poetry reading I have been looking at Night Sky with Exit Wounds by Ocean Vuong and The Darkening Trapeze by Larry Levis, the first a stunning first book by a twenty-eight year old, the second a posthumous collection by a visionary poet I have loved for years.
For fiction I have been reading Dirty Love by Andre Dubus III,a volume which is four novellas under one cover.
I have always loved the novella form, and these characters of Dubus really stand up and walk off the page and stay with you, haunting you after the book is done.
Charles Harmon was born in St. Louis, Missouri, in 1962 and grew up in Mountain Home, Arkansas. He attended Hendrix College, the University of Wisconsin–Madison, and The Ohio State University. He lives in Chicago and works as a lecturer in the Theatre Department at Northwestern University. "Somewhere Else" is his first published piece of fiction.
A native of the Midwest and a graduate of the Writers' Work- shop at the University of Iowa, Peter Cooley has lived over half his life in New Orleans, where he is a professor of English, direc- tor of the creative writing program, and Senior Mellon Professor in the Humanities at Tulane University. Married and the father of three children, he has published nine books, eight of them with Carnegie Mellon. His work has appeared in the New Yorker, the Atlantic, the Nation, the New Republic, and in over one hundred anthologies. Cooley has been the recipient of an ATLAS grant from the state of Louisiana and of the Marble Faun Poetry Award from the Faulkner Society in New Orleans. He is the poetry editor of Christianity and Literature and Louisiana poet laureate.
Peter Cooley's latest book of poetry is entitled Night Bus to the Afterlife and is another excellent summer reading choice.