Dispatches |
July 06, 2016
Summer Reading: Holmes, Watson, Ross, and Rachel
Today, the Missouri Review presents the fifth installment of the Summer Reading series, designed to provide recommendations for summer reads from authors and Missouri Review staff members.  This installment is from Corey Van Landingham. Her poems "Taking Down the Bridge," "Against Giotto," and "The Temporary Ones" appear in the Summer 2016 issue.  
Summer is always my time to read prose, and I'm often catching up on things I really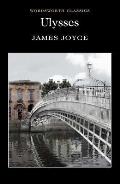 should have already read by now. Last summer it was One Hundred Years Of Solitude and Swann's Way. This summer I have Ulysses on deck. But I also just finished—forgive the shameless nepotism—my brilliant friend Brittany Cavallaro's A Study in Charlotte, the first book of a trilogy about the descendants of Holmes and Watson. I'm already hungry for the next installment. As for nonfiction, I'm savoring Kathryn Rhett's book of essays, Souvenir, bit by bit. Perhaps I'm partial because I now live and write about Gettysburg, but her insight, her spare, yet stunning, observations about this bizarre location, and her keen self-awareness should attract any reader. David Baker recently released a gorgeous new book of poetry, Scavenger Loop: Poems. His attention to

and care for the natural world, his ability to document with such tenderness and  intelligence, and his flexibility of form is quite enviable.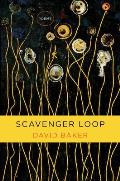 Books I'm eager to begin: Phillip B. Williams'  Thief in the Interior, Emilia Phillips' Groundspeed, Keith Leonard's Ramshackle Ode, Lily Hoang's A Bestiary, Aracelis Girmay's The Black Maria.
Then there's the God-I-hope-I-can-yank-a-poem-out-of-this reading, like the letters of Robert E. Lee, Alain de Botton's News A Users Manual, and revisiting Whitman.
In case this seems like I'm mostly reading, I'd also like to include that I'm in the middle of watching Friends all the way through for the third time this year. It's an endless Netflix cycle. I'm not sorry.
Corey Van Landingham is the author of Antidote, winner of the 2012 The Ohio State University Press/The Journal Award in Poetry. She is a former Wallace Stegner Poetry Fellow at Stanford University. Her poems have appeared or are forthcoming in The Best American Poetry 2014, Boston Review, Kenyon Review, the Southern Review, and elsewhere. She is currently the 2015–2016 Emerging Writer Lecturer at Gettysburg College.